I'm joining Ted's Band
04/02/10 14:29 Filed in:
Humor
Ted's Band/The Worthless Peons/
The Blanks
performed in the cafeteria at Broward General Hospital today!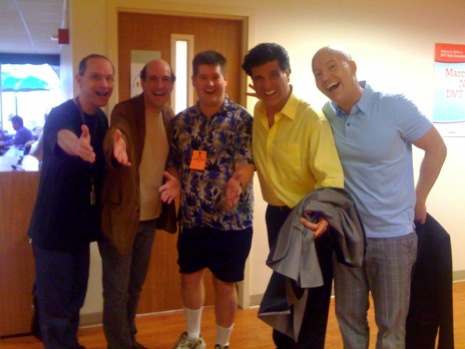 ♪ Accounting...
Legal...
Software Engineering...
Shipping and receiving...
On-site property management including pest control, nighttime security, non-arboreal gardening services, and tenant-related easements and liens...

hmmmm-MMMMM! ♫


This made my week.

I'm such a dork...